Estrada
Video 2018 8' 28''

Sinopse
O percurso de uma estrada é percorrido ao mesmo tempo que são narradas as memórias de um passado através de imagens fotográficas. Estas imagens funcionam como mnemónicas de um tempo anterior, cruzando o percurso da estrada com o passado narrado. Esta relação entre imagem e palavra convoca a infância de um homem no seu contacto com a natureza, as sensações, o tempo, o olhar, a consciência de si e a lembrança da estrada.
Conceito
Há uma estrada que chega em cerca de 8 minutos a um lugar. Um lugar envolto numa paisagem onde a natureza se manifesta numa atmosfera de renovação permanente, onde cheguei depois de uma curta viagem de carro, cujo caminho leva a um lago que se funde na imensidão de um céu azul cinza.
Foi durante essa jornada que percebi a existência de dois tempos juntos na mesma imagem, o que me permitiu adotar o conceito de "tempo duplo".
O primeiro permitiu-me tomar consciência do movimento fugaz da paisagem no decorrer dessa jornada - um tempo presente que constantemente se vai tornando passado ao longo da estrada; o segundo, um tempo que se tornou estático através das imagens fixadas pela camera e através do meu meu olhar durante o percurso, gerando memórias de uma infância percorrida pelas experiências e sensações. Estes dois tempos estimularam-me a percepção inequívoca da paisagem circundante, activando memórias de um passado vivido.
Synopsis
The path of a road (estrada) is made at the same time as the memories of a past are narrated through photographic images. These images works as mnemonics from an earlier time, crossing the road course with the narrated past. This relationship between image and word summons the childhood memories of a man in his contact with nature, sensations, the time, the look, the self-awareness and the remembrance of the road.
Concept
There is a road that arrives in about 8 minutes to a place. A place wrapped in a landscape where nature manifests itself in an atmosphere of permanent renewal, where I arrived after a short car journey, which path leading to a lake that merged in the immensity of a gray blue sky.
It was during this journey that I realized the existence of two times that are together in the same image, which allowed me to adopt the concept of "double time".
The first allowed me to become aware of the fleeting movement of the landscape during this journey - a present time that is constantly becoming past along the road; the second, a time that has become static through the images fixed by the camera and through my gaze during the course, generating memories of a childhood traveled by experiences and sensations. These two times stimulated me the unmistakable perception of the surrounding landscape, activating memories of a lived past.
Trailer:
https://vimeo.com/288434209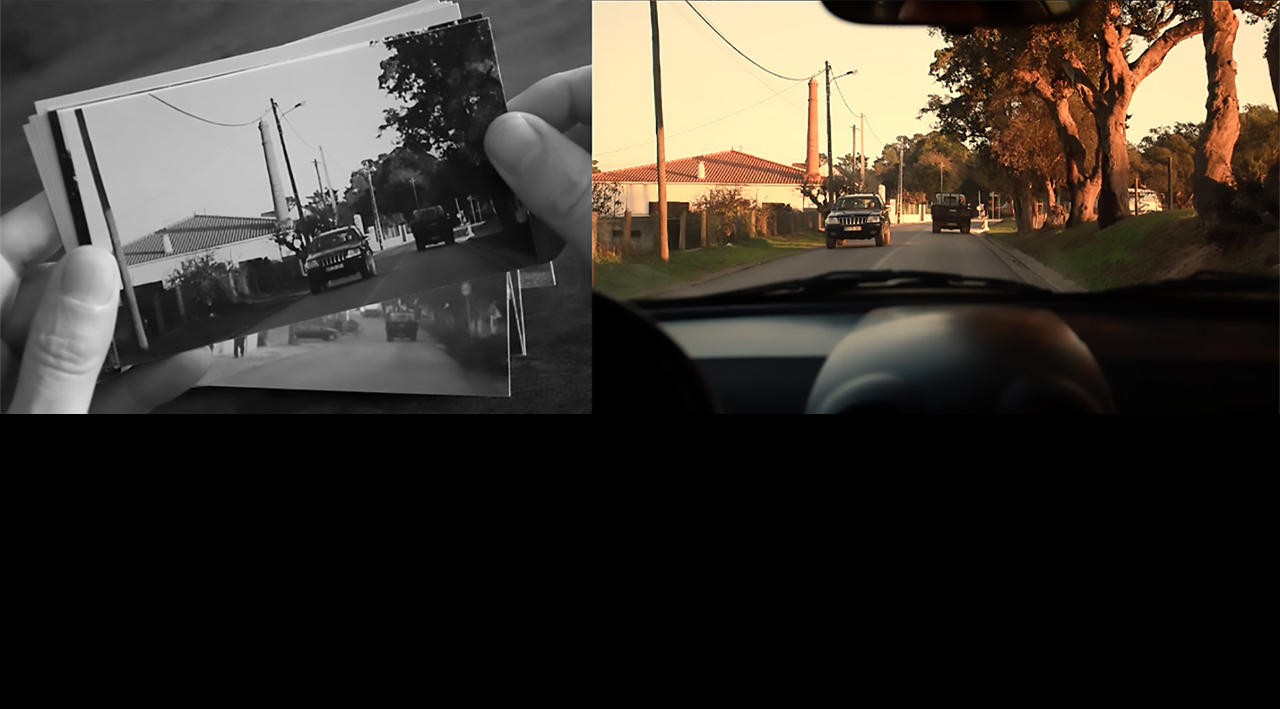 ©ROGÉRIO PAULO DA SILVA STUDIO, LISBON, PORTUGAL