---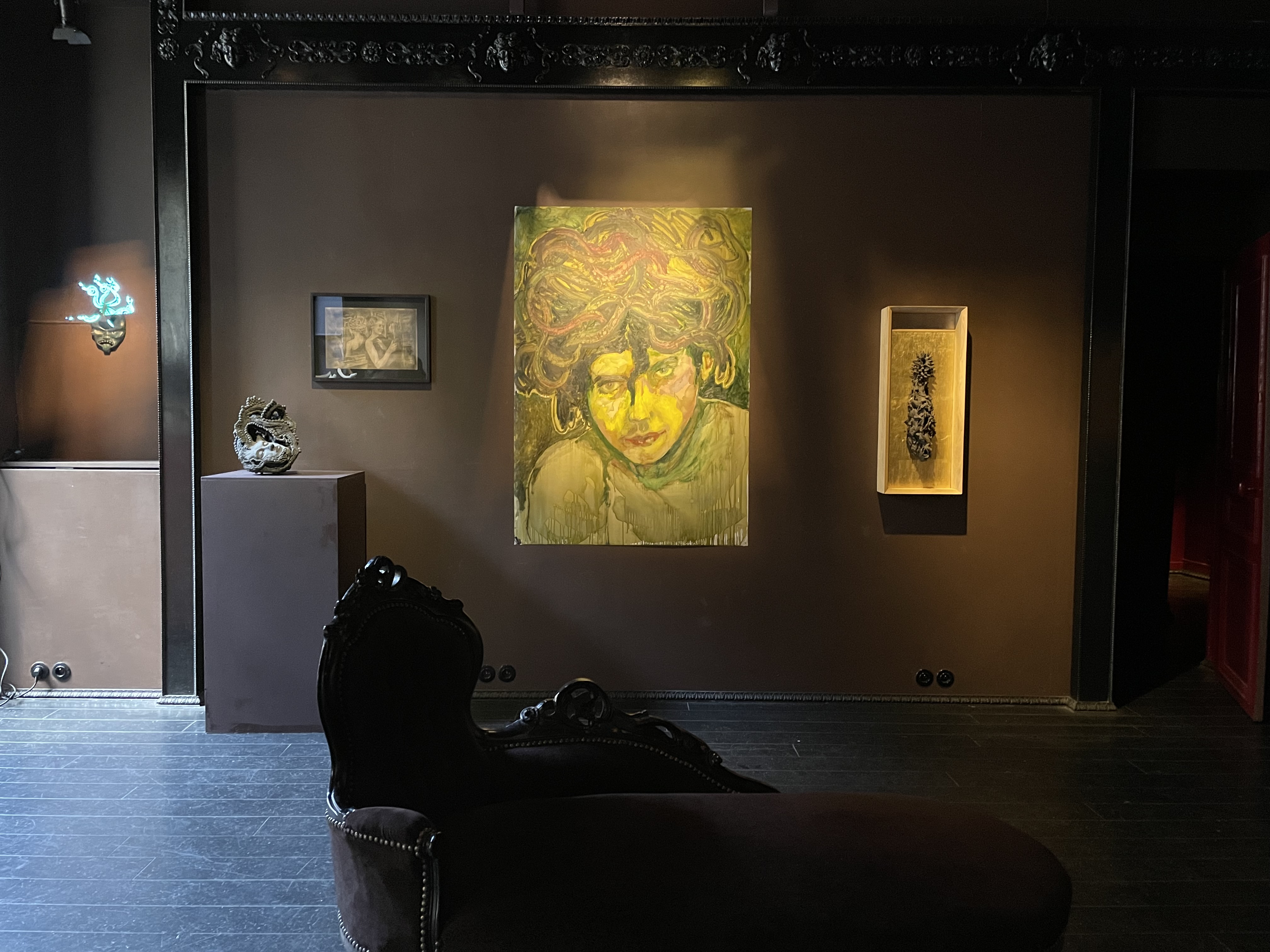 Exhibition (Group show)
Mέδουσα / Scyphozoa
21st May 2022
Galerie DA-END
17 rue Guénégaud 75006 Paris
Groupshow
with :
Markus Åkesson, Marcella Barceló, Vivian van Blerk, Thierry Boutemy, Synne Elve Enoksen, Marine Gazier, Sarah Jérôme, KototamaLune Kim, Alan Macdonald, NIETO, Célia Nkala, Sakuma Sota, Aurélie Salavert, Rogerio Silva, Carolein Smit, Mitsuru Tateishi, Mikola Tolmachev, James Webster
_____
Navigating between contemporary art and the chamber of wonders, Da-End gallery (Paris) and Jonathan F. Kugel gallery (Brussels) both share a common sensibility for all forms of singular, powerful and fearsome beauty. Who better to embody their second collaboration (after a first edition in Brussels in September 2021) than the figure of the Medusa?
Hypnotising, seductive or terrifying, the Medusa - a mythological character, an underwater animal and even a planetary nebula - fascinates as much as it repels. The exhibition Mέδουσα | Scyphozoa, which brings together nearly twenty artists in all mediums, selected by the two partner galleries, oscillates between these dissonances with the idea of transcending commonly held beliefs about attraction-repulsion.