Recover time
Photography | Drawing 2018
Esta série de fotografias foi realizada em tempos e lugares distintos ao longo de vários meses e partiram de uma escolha cujo conteúdo pudesse estabelecer uma possivel relação com memórias do meu passado. Embora nunca tivesse estado antes nesses lugares, depois de os fotografar apercebi-me que eles evocavam uma certa familiaridade, aproximando-me afectivamente ao que estáva representado - as vivências do corpo ou as experiências do olhar - e que propunham o surgir de memórias ligadas a situações vividas no passado.

Com base neste entendimento, procurei alterar a integridade visual das imagens de forma a inscreverem-se num novo discurso - apontassem para o registo de uma acção que, à semelhança de uma imagem em movimento, sugerisse a dinâmica de uma memória a partir de uma imagem estática. Propus-me a explorar o processo de intervir na imagem, alterando o contexto inicial daquilo que representava, decompondo-a através de marcas, pintura ou desenho, afim de explorar os seus limites como imagem bi-dimensional, tendo em vista a transformação da percepção que o objecto fotográfico nos transmite.



This set of photographs were held at different times and places over several months and started from a choice whose content could establish a possible relationship with memories of my past. Although I had never been to these places before, after photographing them I realized that they evoked a certain familiarity, affectively approaching what was represented - the experiences of the body or the experiences of the gaze - and proposed the emergence of memories linked to situations experienced in the past.

Based on this understanding, I tried to change the visual integrity of the images in order to register in a new discourse - to point for the capture of an action that evoked the dynamics of the emergence of a memory from a static image. I proposed myself to explore processes of intervening in the image, changing the initial context of what was represented, decomposing it through marks, painting or drawing, in order to explore its limits as a two-dimensional image, aiming at the transformation of the perception that the photographic object transmits to us.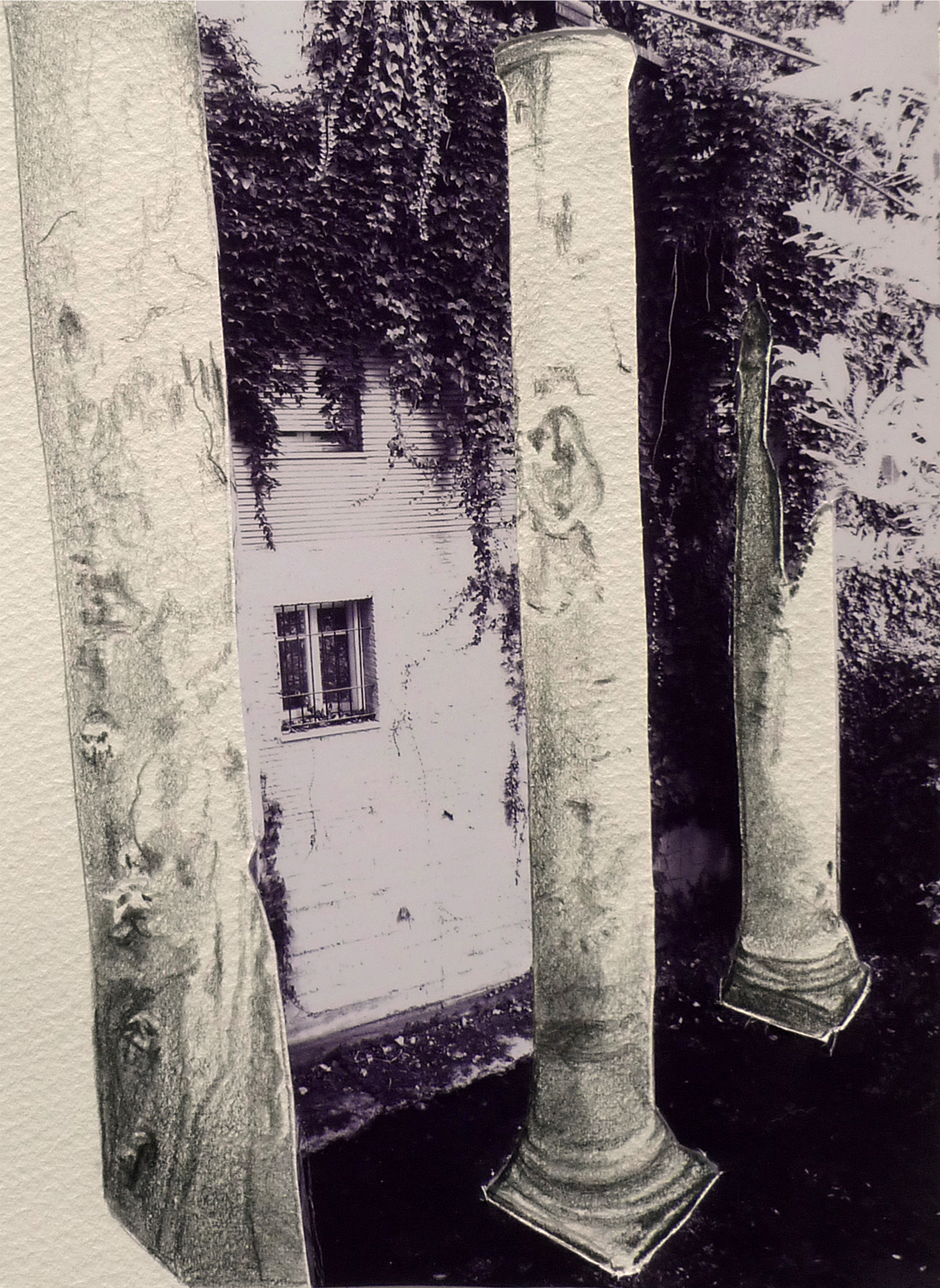 ©ROGÉRIO PAULO DA SILVA STUDIO, LISBON, PORTUGAL