︎︎︎
SUBTRACTION: THE DRAWN LIGHT


Drawing 2021

---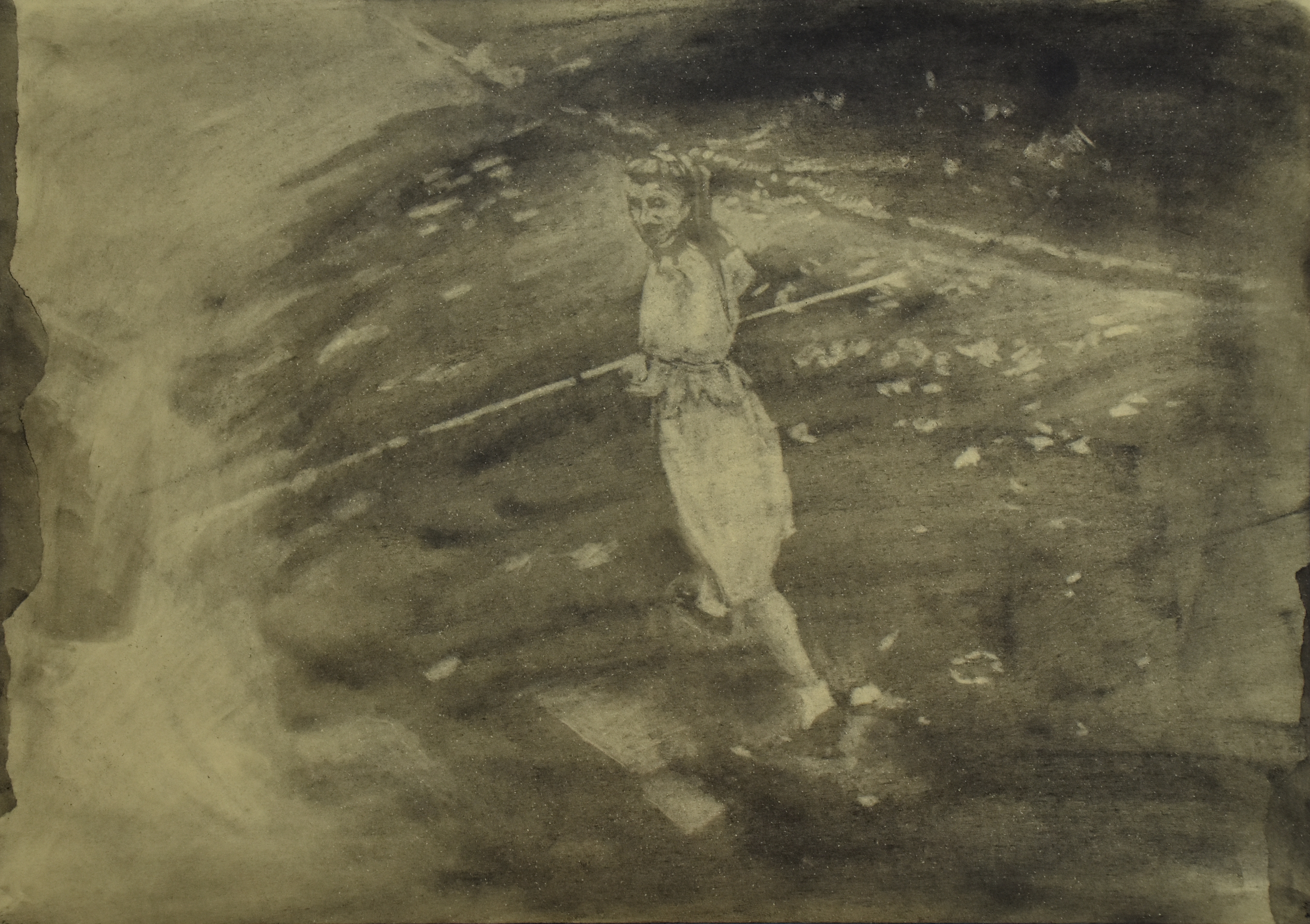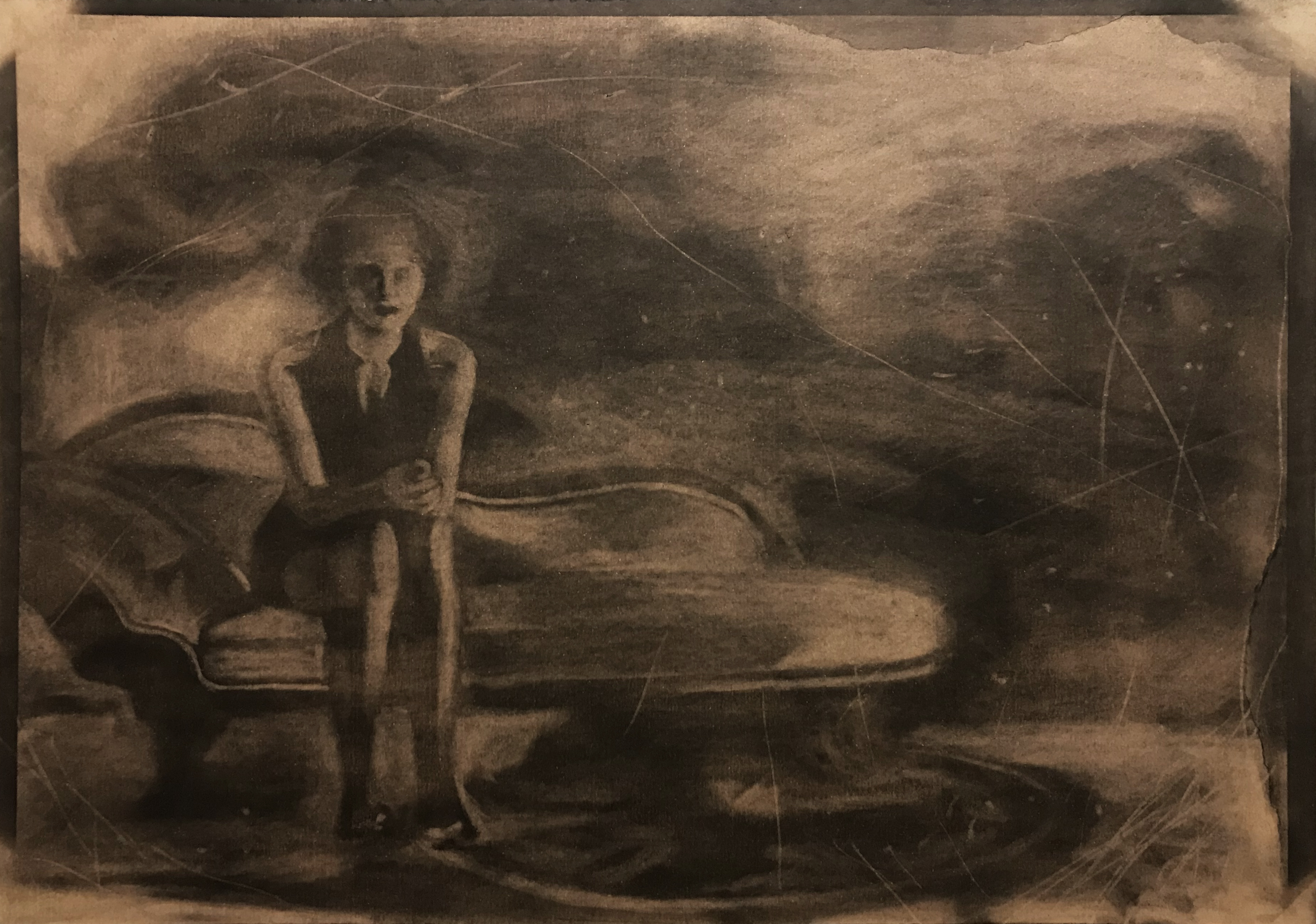 SUBTRACTION: THE DRAWN LIGHT

These drawings are based on the photographic experimentation process of Hippolyte Bayard and Henry Fox Talbot(1) and explore the imperfections of the image and the accidental marks we can observe in his photographs. The lack of sharpness and photographic detail that comes from Bayard and Talbot's constant attempts to figure out how to stabilize the photographed image on a sheet of paper, became for me of central interest to explore the integration of these flaws in the drawing process, allowing for a closer approximation to the discourse of photographic memory. On the one hand, because the photographs convey an atmosphere of mystery, as they are unfinished due to the lack of chemical stabilization; on the other hand, because the author's images represent, without fear, the results of his experiments with all these imperfections - faded and unclear images, white spots caused by overexposure of light or darkened by lack of fixation.
Thus, by transposing the imperfections of these photographic experiences to the drawing, it is intended that the result acquires the appearance of a diffuse, stained memory, like a fungus that takes possession of the image, enhancing its visual discourse. In this particular, the construction of these drawings is analogous to the photographic process of Bayard and Talbot. Not through the way the image is captured by the action of light, but by subtracting with the eraser the background of the paper covered with pastel powder, as if it were a photosensitive emulsion, opening spots, dots and lines, so that the drawing as drawn light.


(1) Converting the negative of an image into an image in positive, chemically stabilizing it on a sheet of paper, was the result of experiments carried out from 1834 onwards by the English scientist Henry Fox Talbot. The invention of the photographic process by contact and the stabilization of the image on salt paper, which he named calotype (talbotype), allowed the images obtained through the action of light on a sensitive paper to appear as if they were "drawn by the hand of Nature" - as referred by Talbot in his book The Pencil of Nature (1844–1846).




SUBTRACÇÃO: A LUZ DESENHADA
Estes desenhos centram-se nos resultados fotográficos relativos aos processos de experimentação de Hippolyte Bayard e de Henry Fox Talbot(1) e exploram as imperfeições, as marcas e o desbotamento da imagem resultantes desse processo.
Essa ausência da nitidez e pormenor, que advém das constantes tentativas de Talbot e Bayard em descobrirem como estabilizar a imagem fotografada numa folha de papel, tornou-se de interesse central em integrar essas falhas ao processo do desenho, permitindo desta forma que se aproximassem ao discurso da memória fotográfica.
Considerando que o que é relativo à memória é conhecido como algo difuso ou com falhas de nitidez, é aqui proposto que a imagem desenhada evoque essas particularidades que cohabitam naturalmente nas imagens destes autores. Esta estética, que expontâneamente faz parte das fotografias que resultam dos processos de experimentação realizados num determinado passado histórico, representa o registo da verdade da imagem da época associada aos meios existentes pelos quais Bayard e Talbot construiram a autoridade das suas descobertas.
Assim, ao transpor as imperfeições dessas experiências fotográficas para o desenho, pretende-se que o resultado adquira o aspecto de uma memória difusa, manchada, como um fungo que se vai apoderando da imagem, potenciando o seu discurso visual. Neste particular, a construção destes desenhos circunda análogo ao processo fotográfico de Bayard e de Talbot. Não através da forma como a imagem é captada pela acção da luz, mas o de ir subtraindo, apagando a base do desenho coberta com o pó de pastel como se tratasse de uma emulsão fotosensível, abrindo manchas, pontos e linhas, para que surja o desenho como luz desenhada.



(1) Converter o negativo de uma imagem numa imagem em positivo estabilizando-a quimicamente numa folha de papel, foi o resultado das experiências realizadas a partir de 1834 pelo cientista inglês Henry Fox Talbot. A invenção do processo fotográfico por contacto e a estabilização da imagem em papel salgado, a que deu o nome de calotipo (talbotipo), permitiu que as imagens obtidas mediante a acção da luz sobre um papel sensível, surgissem como se fossem "desenhadas pela mão da Natureza" - como referido por Talbot no seu livro O Lápis da Natureza (1844–1846).